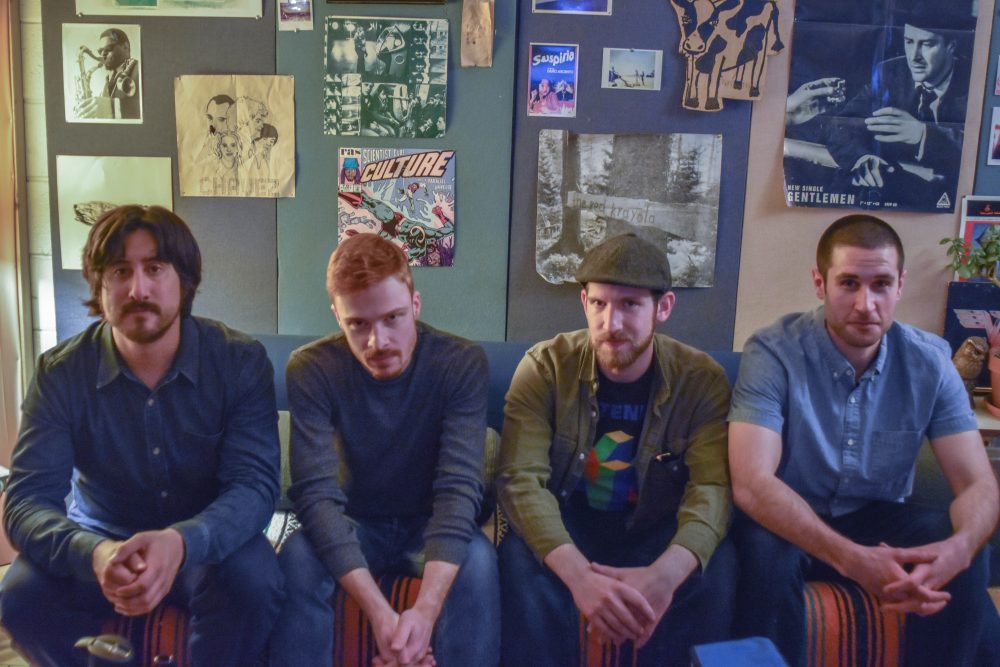 Doctor Pizza is a smooth, funky, psychedelic space jazz band based in the Detroit area. While each band member has a wide array of musical backgrounds and influences, jazz fusion is the common ground they all share.
The project began as a drum and bass duo. After putting out a couple releases with the help of friends and session players, the two made it a point to expand the project into a full-time band.
The quartet has been writing together for the past two years, and in October 2017 released an album of all-original material. Live performances can be a mix of originals, covers, jazz standards, or a 100% improvised performance.
Doctor Pizza is:
Steve Ponce – Bass/effects
Elliott Rovinsky – Drums
Jim Stevenson – Keys/synth/effects
Kevin McKinney – Sax/effects
For booking inquiries or questions, feel free to e-mail doctorpizzaband@gmail.com
"You guys were so good my indie rocker friend realized she likes jazz!" – Elaine Michalski, Hamtramck Music Festival attendee
Press:
11 acts to look out for at Hamtramck Music Festival 2017
No upcoming shows scheduled
Past Shows
November 1, 2017
Ann Arbor, MI

The Blind Pig

The Blind Pig
October 14, 2017
Hamtramck, MI

New Dodge Lounge

New Dodge Lounge
September 30, 2017
Plymouth, MI

Plymouth Roc

Plymouth Roc
August 12, 2017
Detroit, MI

Tangent Gallery

Tangent Gallery
July 22, 2017
Detroit, MI

The Russell Industrial Center

The Russell Industrial Center
July 13, 2017
Chelsea, MI

Chelsea Sights and Sounds

Chelsea Sights and Sounds
Feel free to contact us for any info or to book us for a show!