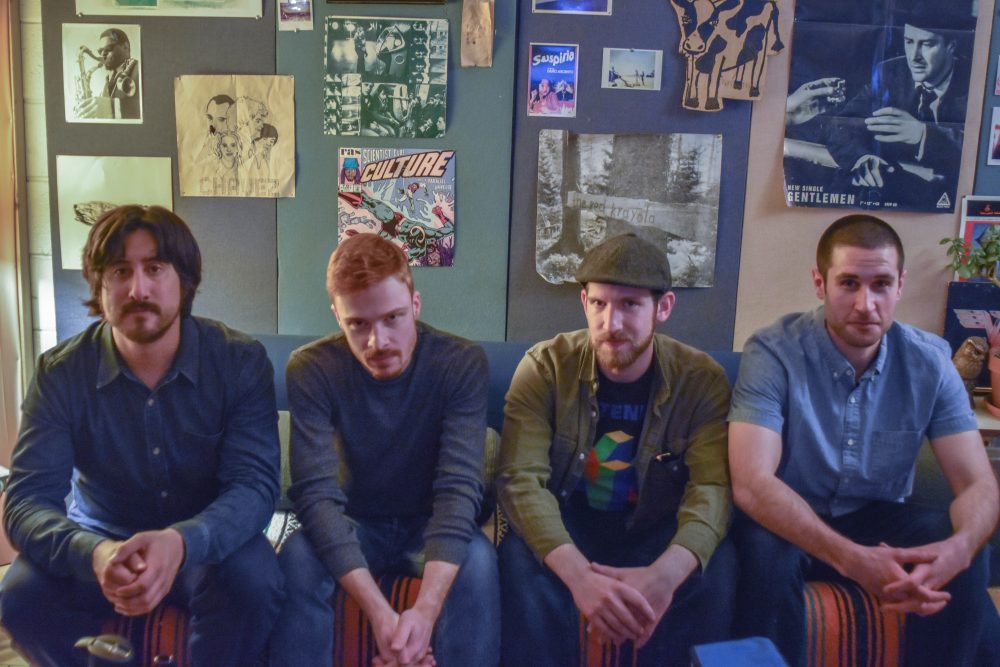 Doctor Pizza is an instrumental quartet that creates smooth, funky, psychedelic space jazz. The Detroit-area project began as an experimental duo of bass and drums, who in 2015 released an independently-produced album that featured contributions from several friends and local artists, including but not limited to Jaws that Bite and members of (Jessica Hernandez &) the Deltas. The two-piece has since welcomed a fiery saxophonist into the fold, as well as a soulful keyboard player who composed the majority of the group's 2017 release, Late Night Delivery. This 55-minute deep dish has elements of jazz fusion, rock and roll, neo soul, and electronic music baked in many layers of tasteful effects. It's a laid-back ride through sultry electric pianos, dizzying synth lines, and triumphant, wailing sax, all underscored by tight grooves.
For any inquiries, feel free to e-mail doctorpizzaband@gmail.com
Steve Ponce – Bass/effects
Elliott Rovinsky – Drums
Jim Stevenson – Keys/synth/effects
Kevin McKinney – Sax/effects
"You guys were so good my indie rocker friend realized she likes jazz!" – Elaine M, Hamtramck Music Festival attendee
Press:
11 acts to look out for at Hamtramck Music Festival 2017
Detroit Proud Playlist: Week of 2/1
High Bias photos by Ryan Kelly. El Club photos by Devan Boggs.
No upcoming shows scheduled
Past Shows
July 3, 2021
Detroit, MI

Cadieux Cafe

Cadieux Cafe
February 28, 2020
Hamtramck, MI

Bumbo's

Bumbo's
February 21, 2020
Detroit, MI

The Old Miami

The Old Miami
August 24, 2019
Detroit, MI ( USA )

Tangent Gallery

Tangent Gallery
August 15, 2019
Chelsea, MI
March 8, 2019
Hamtramck, MI

Hamtramck Music Festival

Hamtramck Music Festival
August 31, 2018
Detroit, MI

El Club

El Club
August 2, 2018
Chelsea, MI

Chelsea Sights & Sounds Music Festival

Chelsea Sights & Sounds Music Festival
June 8, 2018
Detroit, MI

The FUNKtion

The FUNKtion
May 4, 2018
Detroit, MI

PJ's Lager House

PJ's Lager House
Feel free to email us salutations, questions or booking inquiries!